Preparing for Increased Demand in Real Estate, Don Costa, Investor and Founder of Flip Talk, Partners with Trelly to Sell Properties
Despite critics' predictions, real estate investing has continued to grow, fueling opportunities for investors to scale revenue and hedge against inflation.
DALLAS, TEXAS–NOVEMBER 5, 2021–Following the recent launch of Trelly,® over 7,000 investors excitedly joined the free real estate investing platform, which enables them to buy and sell off-market residential investment properties directly from their phones, tablets, and computers.
Don Costa, a recognized authority in the real estate investing industry and the founder of Flip Talk, is one of those investors.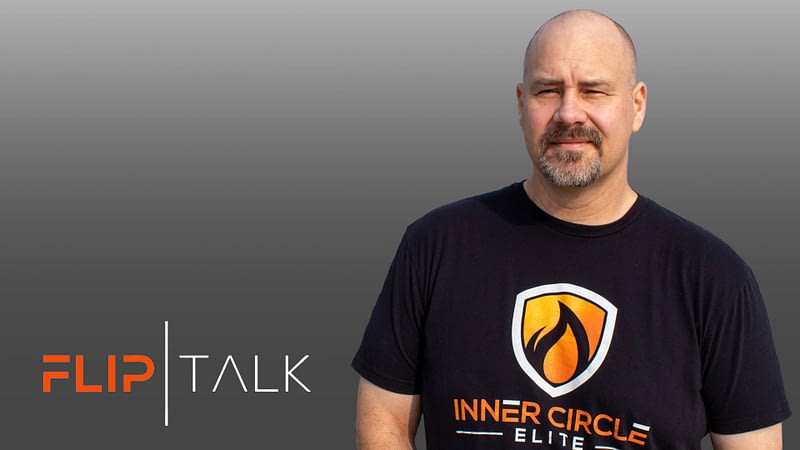 Don Costa of the Flip Talk real estate investment podcast and Inner Circle Elite partners with Trelly to sell his investment property inventory.
He said that he doesn't see any signs of the real estate market slowing down, either in terms of home prices or buying activity. He also said that these factors mean investors need to streamline their operations to remain profitable while competing against the influx of new investors. Especially against giant institutional investors like Blackstone and other well-funded hedge funds.
"With increased competition in the market, it's more important than ever to find and implement new tools to streamline your acquisitions and dispositions process. Trelly is definitely one of those tools," explains Costa.
Trelly's new features, along with a rapidly growing number of users and listings, will help investors to scale. This is something the real estate investing community has been asking for because increased investor competition in the industry, especially from institutional investors, is making it more difficult to acquire the properties they need to scale their business and remain profitable.
The platform allows investors to save time, money, and energy when finding or selling their next investment property. Users can then simply enter their buying criteria and get notified whenever a property is listed that fits into their "buy box." And the system automatically pulls data from official property records to help investors avoid risky practices like daisy-chaining.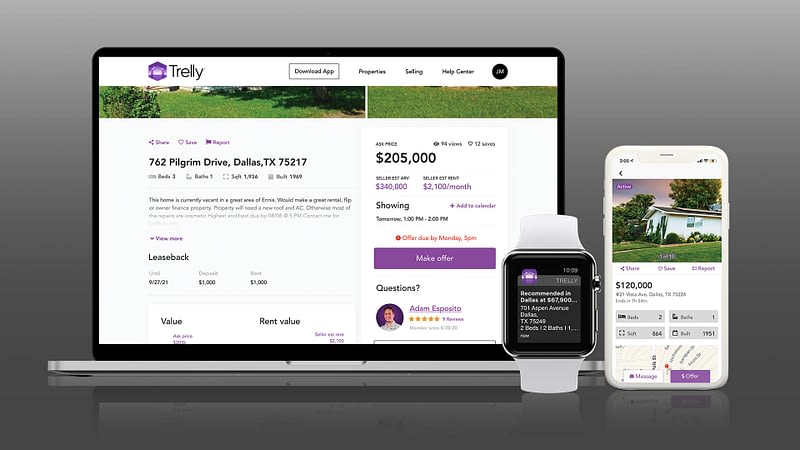 "Consistent and predictable deal flow is crucial to the success of our business. Anything that gives us an edge changes the game. Trelly is that edge," Costa explained.
His investing company consistently buys and sells dozens of properties every single month and he believes the platform will help scale far beyond that through increased efficiency and faster sales cycles.
Trelly can be accessed via the web at trelly.com, or through the Trelly app available on the iOS and Google Play app stores.
---
About Trelly
Trelly is the culmination of 15 years of innovative real estate development by CEO Josh DeShong, and was developed as a platform to help investors scale their businesses more effectively.
Over his career, DeShong has closed nearly $2 billion in real estate transactions. Josh is one of the top 50 real estate agents in the country and has received more than 100 production and volume awards. Trelly is based on his experience as a real estate investor, as well as feedback from other investors all across the country, and the company is on a mission to democratize real estate investing for everyone. The platform was developed under the guidance of Trelly's CTO, Stephen Chiang. Prior to joining the team, Chiang served as a project manager at Microsoft and as a software engineer at Google, and he is also an active real estate investor himself.
Since the platform's beta launch in just three test markets, Trelly has conducted more than 680 transactions with real estate investors for a total GMV of over $170MM. This proves there is a considerable demand for the service among investors.
DeShong says, "I'm excited about the impact Trelly will have for real estate investors who want to scale their businesses, but I'm even more excited about the ripple effect that will create in the economy as a whole for so many other people. The positive impact of the latter is incalculable."
Contact
Trelly Group
Emily Rupp
emrupp@trelly.com
651-767-226